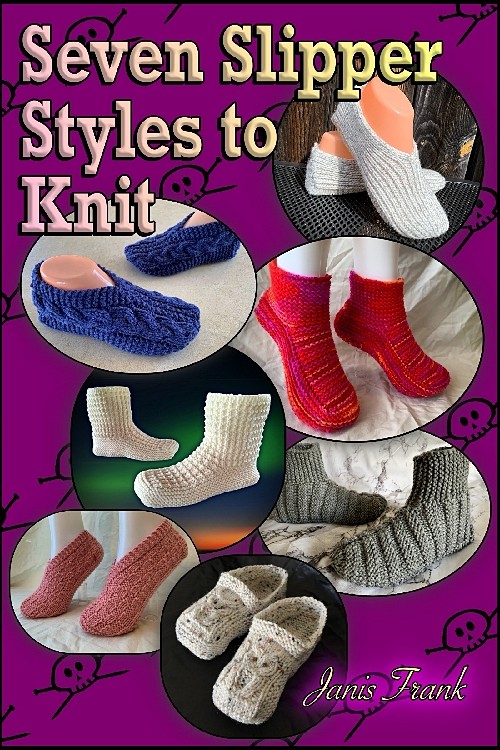 I don't usually do posts like this but I thought I'd make it easier for everyone to get this knitting pattern collection. There is both a physical book you can get, a downloadable PDF that you can print and of course, all the individual patterns are free to read on this website if purchasing isn't an option for you.
---
We'll start with the links to the FREE, ad supported patterns. Clicking on the title will take you to the pattern page. I've listed the slipper patterns included in the publication below:
---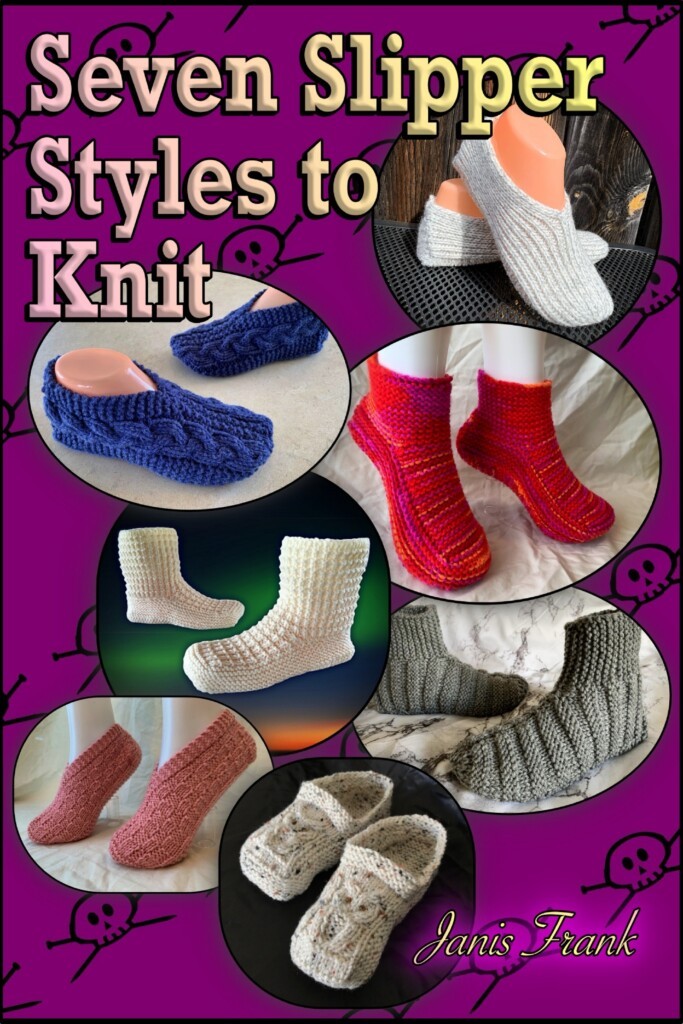 Seven Slipper Styles to Knit – Paperback Version
If you would like to purchase the paperback version of the slipper pattern collection, it's available on Amazon only. It is very reasonably priced at $12.99 USD and shipping is included if you're a prime member. The price is automatically converted into your county's currency equivalent. Be sure that you order it from YOUR COUNTRY. If not you'll be charged shipping. I've included the links from each country. Unfortunately, the paperback version isn't available in very county.
If the patten collection isn't available in your country or you would prefer a less expensive option and print it yourself, you can purchase the PDF Version from two places. Ravelry and LoveCrafts don't allow for collections like this.
A quick note on other places that you can get this collection from. Amazon does offer the Kindle version of the slipper pattern collection in all countries. I don't think you can print the pattern off on a Kindle. That defeats the purpose of creating this post that helps you find where you can get a physical copy of the slipper patterns.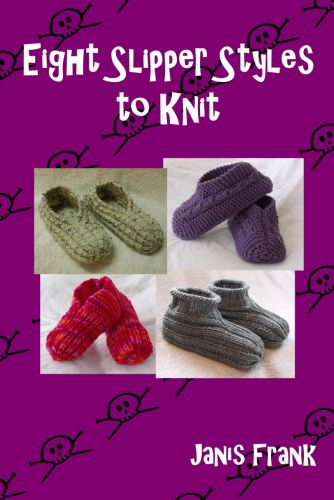 Eight Slipper Styles to Knit
And in case you were unaware, I did another collection of my slipper patterns years ago. I never made it into a paperback (though if anyone was interested, please let me know).
You can purchase the printable PDF from the following places:
---
* The following statement is included to comply with Federal Trade Commission (FTC) regulations: as an
Amazon Associate
I earn from qualifying purchases. This
helps support this website
and offset the cost of hosting.