Learn how to knit (and crochet) with videos!
If you are just learning the basic knitting stitches and need a bit of help, you've come to the right place. This Is great place teaching knitting for beginners!
Here, you can learn how to knit the basic knitting stitches with the easy to follow videos. Once you've mastered those techniques (or maybe you already have) then you can progress to the simple knitting patterns with step-by-step videos.
Keep scrolling down the page to see the videos that are available. I'll add more as I create them, though with all the policy changes YouTube has made lately, it's not economically rewarding to create them anymore.
And don't worry, I haven't forgotten about the crocheters out there. I haven't made many how-to videos for you yet, but I've included one that I made here, too.
I have more videos on YouTube if you'd like to check them out. If you'd like to check out the full video library you can go to my YouTube channel.
How to Knit: Step-by-Step Beginners Video to Knit Granny Slippers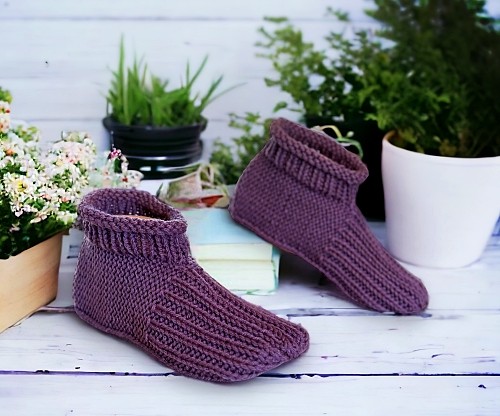 Learn every step needed to knit a pair of slippers!
---
---
---
---
---
---
---
---
---