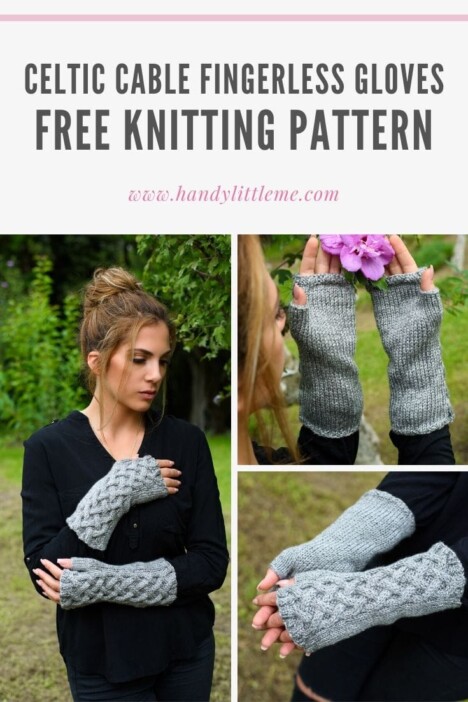 Inspired by the series Outlander, these gorgeous fingerless gloves are absolutely lovely! Like the designer Louise Bollanos, I too enjoy of the show and have noticed the great hand knit items that Claire wears throughout the series. The Hobbit was also pretty awesome and had knitters right onset knitting stuff. For real. It was in the extended version behind the scenes if you'd like to see for yourself. But I digress…
These fingerless gloves are knit in the round on double point needles (dpn) and the use of a cable needle. If you are comfortable with both techniques, then this pattern should be no problem for you to make.
You'll need to scroll quite a ways down the page 👉🏽 Celtic Cable Fingerless Gloves Pattern 👈🏽 to get to the pattern, but it's there. If you would prefer an ad free version, you can purchase, download and print the knitting pattern from her online shop here – Celtic Cable Fingerless Gloves Knitting Pattern PDF
* The following statement is included to comply with Federal Trade Commission (FTC) regulations: as an
Amazon Associate
I earn from qualifying purchases. This
helps support this website
and offset the cost of hosting.